EVENTS
SWC Legends Golf Tournament presented by MLAW Engineers ::
Date: Monday November 09, 2020
Time: 11:00 AM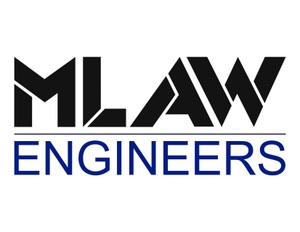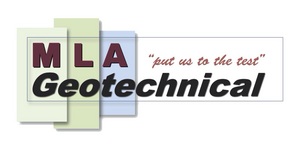 The event will take place on Monday, November 9, 2020 at The Clubs of Kingwood (1700 Lake Kingwood Trail; Kingwood, TX 77339), just a short drive up 1-69 from downtown Houston.
Registration will begin at The Clubs of Kingwood at 11:00 a.m., with golfers teeing off at 12:30 p.m. The SWC reunion will be held outdoors at the golf course from 6:00 to 8:00 p.m.
COMPETITION
This unique tournament will rekindle the friendly rivalry that made the SWC such a memorable league. Teams of three (paired with two SWC athletes or coaches) will compete for bragging rights and a trophy that the winning team can keep until the next tournament. Additionally, teams will play in custom jerseys representing their SWC schools.
SWC REUNION PRESENTED BY INSPERITY

The SWC Reunion will take place after the golf tournament from 6-8pm and will be open to the public. Meals may be purchased from food trucks that will be at the golf course. To RSVP for the reunion, please contact Krista Martin at [email protected] or 254-756-1633.
BENEFITTING
Proceeds from the event will support Texas Sports Hall of Fame's directive to protect, promote and preserve the history of sports in the state of Texas, as well as the VOOM Foundation's mission to help the underserved get access to quality health care. Go to www.tshof.org to learn about the Texas Sports Hall of Fame's connection to the SWC, or learn more about the VOOM Foundation at www.voomfoundation.org
SIGN UP NOW
Teams of three players that will be paired with two former SWC athletes or coaches are $2,500.
Sponsorship packages start at $5,000.
For team sales and sponsorship information, please contact Krista Martin at [email protected] or 254-756-1633.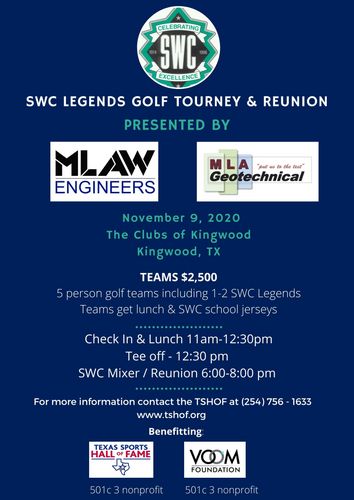 To support this event with a tax deductible donation click below:
Texas Tennis HOF Induction Banquet ::
Date: Saturday November 14, 2020
Time: 12:00 PM


Waco, Texas - The Texas Tennis Hall of Fame is proud to announce the Class of 2020, four individuals who have made an indelible mark on Texas tennis, both on and off the court. The 2020 inductees include Paul Cass, Chuck Sanchelli, Kathy Vick and Carol Weyman. The induction will take place on Saturday, November 14. Details are pending due to concerns with the COVID-19 pandemic.