History
ORIGIN OF THE
TEXAS SPORTS HALL OF FAME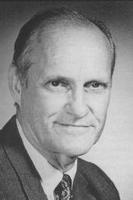 Thad Johnson
Courtesy of The Beaumont Enterprise
MISSION STATEMENT
The Texas Sports Hall of Fame preserves the legacies of our inductees and the history of sports in Texas in order to educate and inspire guests of all ages.

TEXAS SPORTS HALL OF FAME--- Home of more than 300 Texas legends, the Texas Sports Hall of Fame was the idea of the sports editor at The Beaumont Enterprise. Thad Johnson spoke to the Texas Sportswriters Association during the 1949 Texas High School Coaches Association All Star Games in Beaumont about starting the Hall of Fame. The sports writers unanimously agreed with Johnson and in 1951 baseball great Tris Speaker was the inaugural inductee and Texas became the first state to honor its athletes with a hall of fame. The Texas Sports Hall of Fame under the guidance of Texas sports entrepreneur Lamar Hunt was opened in Grand Prairie on Saturday, May 23, 1981 but was closed in 1986. The Hall of Fame remained dormant until several prominent members of the Waco community created a plan in 1990 to have the Hall of Fame moved to Waco.
Their plan was realized on April 16, 1993 when Waco had its grand opening for the Texas Sports Hall of Fame. The museum also houses the Texas Tennis Museum and Hall of Fame and Texas High School Football Hall of Fame. The Hall of Fame expanded in 2010 to include the Health, Fitness and Education Center and Texas' preeminent college conference, the Southwest Conference (SWC). The Southwest Conference was a national power conference for most of the century until it broke up in 1996. The Southwest Conference exhibit displays the grand history of college athletics in Texas.
The Texas Sports Hall of Fame is now truly representative of the athletic history in Texas as it sits at 35,000 sq. ft.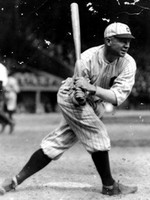 Tris Speaker
Inaugural Inductee - 1951