News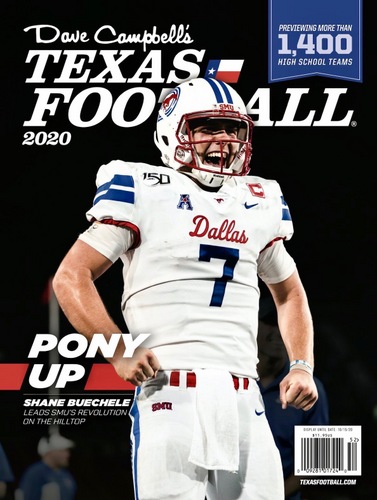 The 2020 edition of Dave Campbell's Texas Football Magazine is available for sale at the Texas Sports HOF gift shop on Tuesay, June 30th for $11.95 + tax. There is a limited number of advance copies available.
The gift shop is open 9:00am to 5:00pm Monday thru Saturday.
We will not be offering magazines autographed by Dave Campbell this year due to Covid-19.
Back to index...