News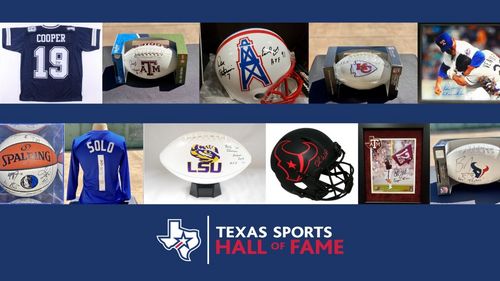 For the past 23 years, people and teams have donated items in conjunction with the Bob Lilly Golf Tournament and for the first time the auction will be held online. All items are listed on the auction webpage (linked at the bottom of the page) and are open for bidding until May 19that 9:00PM Central Time Zone. Texas Sports HOF is partnering with Diamonds in the Rough, a sports memorabilia store located just outside of Houston, Texas, and all proceeds benefit Texas Sports Hall of Fame. Texas Sports HOF is a registered 501(c)3 non-profit organization.
For any questions or additional information about the first ever online auction, contact our Director of Events Krista Martin via email or phone:
Email: [email protected]
Phone: (254) 756-1633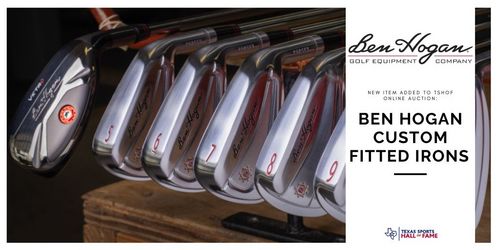 We are so excited to announce one of the new additions to our online auction! Custom fitted irons generously donated from Ben Hogan Golf. Click here for a direct link to bid on this item!
Back to index...