News
NEW EPISODE OF THE TSHOF PODCAST FEATURING JERRY LEVIAS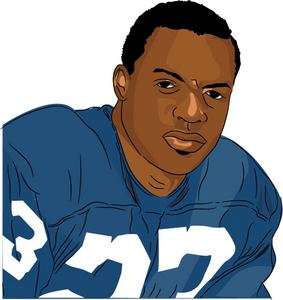 WACO, Texas (Feb. 15, 2019) – In this episode of the TSHOF podcast, Class of 1995 inductee Jerry LeVias talks to host Jackson Michael about overcoming both polio and racial segregation to star for SMU in the 1960s.
In the first episode of a two-part series, LeVias discusses growing up in Beaumont, Texas, his stellar high school football career, and how SMU coach Hayden Fry lured him to play for the Mustangs. Jerry and friend Bill Bradley (University of Texas, Philadelphia Eagles) remember the monumental 1965 Big 33 Classic, a high school all-star game that matched the best in Texas versus the best in Pennsylvania. The Texas team, coached by NFL legends Bobby Layne and Doak Walker, overpowered the Pennsylvanians led by future Notre Dame star Terry Hannratty.
LeVias was a three time All-SWC player and All-American as a senior. He led the league in receiving twice and held every career record when his varsity seasons ended. In addition, he was an Academic All-American his senior year at SMU.
In the second part of a two-part series, Jerry shares the story of how his faith guided him through the ardent task of integrating Southwest Conference football. Jerry also tells us about how one of his greatest touchdowns taught him a valuable lesson. Listen to his stories of meeting the Rev. Dr. Martin Luther King, leading the Mustangs to the Cotton Bowl as a sophomore, the leadership of SMU Head Coach Hayden Fry and the magical plays that made Jerry LeVias one of college football's most sensational players of the 1960s. You'll also hear about his pro career and life after football.
###
Click on the photo below to listen!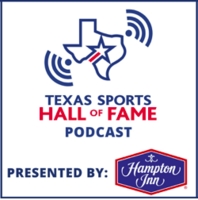 ABOUT THE TSHOF PODCAST:
This series, presented by the Hampton Inn -- Waco North, features inspirational stories from Texas Sports HOF athletes. The podcast is hosted by author Jackson Michael. According to TSHOF VP of Operations Jay Black who co-produces the podcast, "Jackson and I are thrilled to be able to share the stories of our inductees with people all over the world. If you have a smart phone you will have access to our podcasts. They are available at no charge and can be easily shared with friends. Texas is a big state, what better way to pass the time on a long drive then learning about the greatest sports legends in Texas history. I think it's fascinating to hear stories about athletes and coaches who were able to overcome obstacles to become successful in their own words. Some of these stories have never been told publicly before."
Back to index...