News
2018 Fox Sports Southwest Texas Football Days Event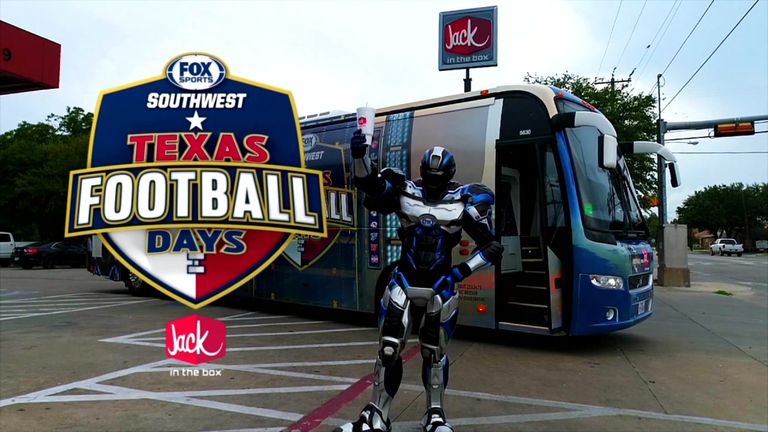 The Texas Sports Hall of Fame is excited to partner with Fox Sports Southwest, in conjunction with the University Interscholastic League, to host a roundtable event on Monday, August 27th at the Texas Sports Hall of Fame for the Fox Sports Southwest Texas Football Days Celebration.
There will be a reception at 5:30pm followed by a roundtable discussion from 6:00pm- 7:00pm at the Texas Sports Hall of Fame. This event is free and open to the public. The roundtable discussion will feature several panelists that will talk over their thoughts on the 2018 Texas High School football season as well as memories of their own high school football days. Panelists for the roundtable discussion will include the following:
Walter Abercrombie
Cody Carlson
Chad Conine, Author
Dr. Jamey Harrison, Director of UIL
Coach Ken Purcell, FSSW Analyst
The emcee for this event will be Greg Tepper, Fox Sports Southwest Analyst and Managing Editor of Dave Campbell's Texas Football Magazine. Snacks and refreshments will be provided for this event. Cleatus, the FOX Sports Robot, will also be in attendance to take pictures with guests!
Midway High School's home opener against Euless Trinity on Friday August 31st is one of several live look-in games that Fox Sports Southwest will deliver across the state, capturing the local pageantry, fanfare and game updates throughout the night.
If you have any question about the roundtable event at Texas Sports Hall of Fame, please call at 254-756-1633. For more information on Fox Sports Southwest Football Days, please visit https://www.foxsports.com/southwest/story/texas-football-days-to-kick-off-sunday-aug-26-on-fox-sports-southwest-072318.
Back to index...