Rent the Museum
Rent the Museum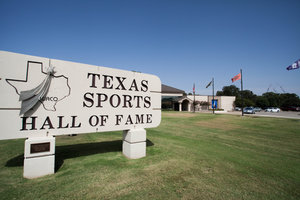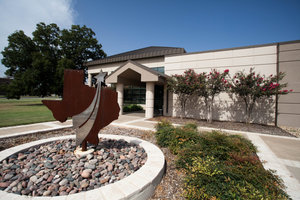 We've hosted...
Fraternity and Sorority Functions
Wedding Receptions
Athletic Banquets
Rehearsal Dinners
Business Meetings and Seminars
Company Parties
Class Reunions
Christmas Parties
Press Conferences
ENTIRE MUSEUM RENTAL
Available any day after 5pm

Capacity: Great Hall seating is approximately 285, Entire Museum holds 450

Cost: Sunday - Thursday $900 (4 hour duration) each extra hour is $50
Friday - Saturday $1,200 (4 hour duration) each extra hour is $50

Deposit: 1/2 of the rental fee will be due as a nonrefundable deposit to book the date and the remaining 1/2 will be due 14 days in advance
Security: Required if alcohol is served ($80)

Included: 60" round tables; chairs, 8' rectangle tables, audio visual capabilities with 10'x16' screen, set-up, take down and clean up

Set Up: Noon on the day of the event

Please furnish your own caterer from our list of approved caterers below.

-Aramark : 254-710-4762

-Blaneks Catering : 254-753-5444

-Carino's Italian Restaurant : 254-424-5378

-Casa De Castillo : 254-772-8246

-Coffee Shop : 254-840-2027

-Cotton Patch - Waco : 254-772-4200

-Eddie Ray's Smokehouse : 254-829-2930

-Festive Occassions : 254-662-5568

-Fuddruckers : 512-983-3128

-George's Restaurant : 254-753-1421

-Jason's Deli : 254-772-6611

-La Fiesta : 254-756-4701

-Michna's Bar-B-Que : 254-752-3650

-Ninfa's : 254-757-2050
-On The Border : 254-227-3042

-Patti's Kitchen : 254-751-0088

-Rio Brazos Catering : 254-235-9136

-Rosa's : 254-741-9283

-Rudy's Country Store : 254-750-9995

-Stubb's Barbeque : 512-444-2001

-The Chicken Place / TCP Catering : 254-883-3747

-The Olive Branch : 254-757-0885

-Uncle Dan's Restaurant : 254-772-3532

-Vitek's : 254-752-7591

-Waco's Bestyett Catering : 254-753-8469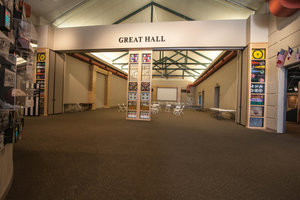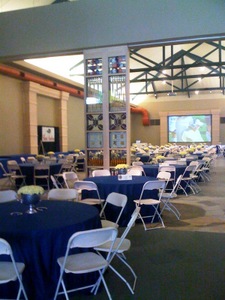 BIRTHDAY PARTIES
And for only $150, you can preserve your child's birthday memories in our museum! With 2 1/2 hours in the Tom Landry Theater or in the Health, Fitness and Education Center with the new Visual Sports Simulator, your child and up to 50 guests can learn about Texas sports history as they tour the museum. The birthday boy or girl receives a FREE poster! A TSHOF staff member will assist you with your party.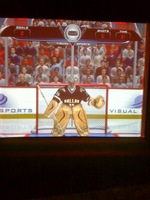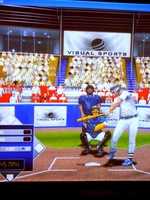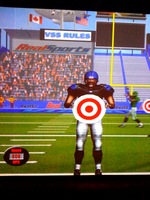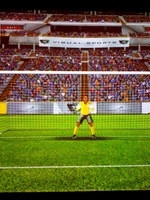 TOM LANDRY THEATER
Available Monday - Saturday 9am to 5pm or Sundays from 1pm to 5pm

Capacity: up to 56 seated at round tables or 80-90 seated in rows

Cost: $200 for 4 hours; $35 for each additional hour

Capabilities: 144" diagonal screen can be used for PowerPoint, DVDs, VCR or Cable TV

Included: Tables, chairs, set-up, take down and clean-up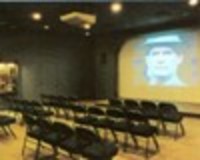 Texas Sports Hall of Fame
Facility Rentals
To schedule your event, call Krista Martin at 254-756-1633.