SWC Hall of Fame Luncheons
SOUTHWEST CONFERENCE HALL OF FAME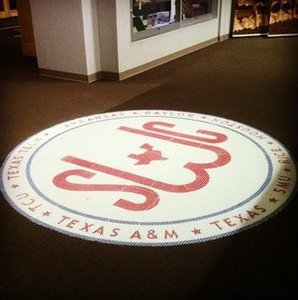 SOUTHWEST CONFERENCE HOF TO ADD 9 NEW MEMBERS ON SEPTEMBER 10, 2018 IN FORT WORTH

The 2018 class will honor former Arkansas College Football All-American, Steve Atwater, All-SWC Baylor basketball player, Tommy Bowman, All American basketball player from the University of Houston, Larry Micheaux, former women's track & field coach from Rice, Victor Lopez, SMU basketball standout, Denny Holman, University of Texas All-American baseball player, Brooks Kieschnick, Texas A&M football and track legend, Curtis Dickey, former TCU star basketball player, Kurt Thomas and All-SWC quarterback from Texas Tech, Joe Barnes.

The Southwest Conference Hall of Fame is one of four separate halls of fame housed within the Texas Sports Hall of Fame located in Waco.
The 2018 induction class will be enshrined during a luncheon Monday September 10, 2018 in Fort Worth at the Brown-Lupton University Union on the TCU Campus. Please contact Emily McAnsh (emily.mcansh@tshof.org) or at 254-756-1633 to order tickets.
FOLLOW THIS LINK TO ORDER TICKETS SECURELY ONLINE
The Southwest Conference (SWC) Hall of Fame is sponsored by the Texas Sports Hall of Fame.